U3A Christmas podcast 2020 with Ela and Nick Bailey. Our song "Christmas is Coming" is at 26 mins 40 secs:
Gravity FM, 5 Mar 2019 featuring Song of Hope and Nail that Melody
Recent video snippets from concerts - 2021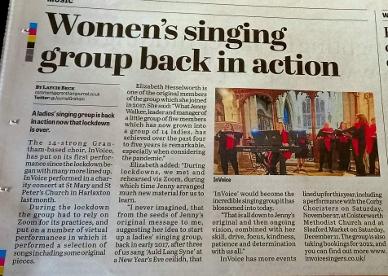 For examples of what we like to sing, please click this link. We're always ready to consider something new.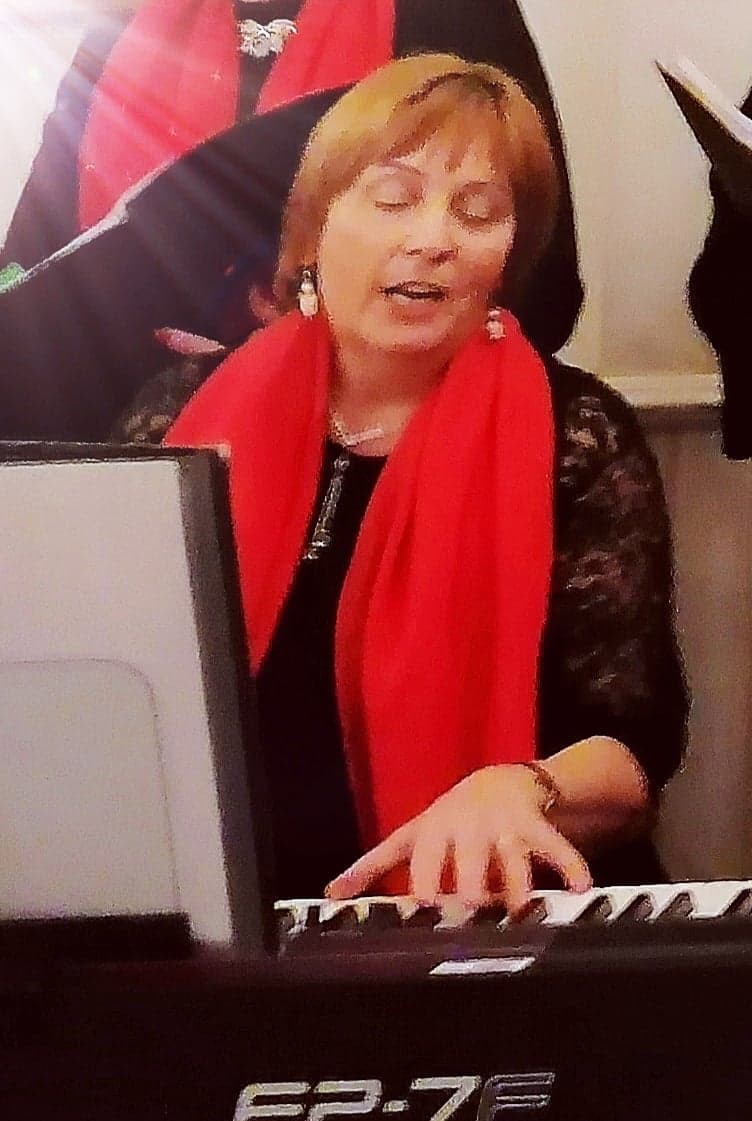 "On behalf of the trustees, staff, volunteers and service users I would like to thank you and your ensemble for your magnificent performance on Thursday evening. What a brilliant sound you make as a group. All those present at the meeting continued to sing the praises of the InVoice choir".- NIgel Brocklebank, South Lincolnshire Blind Society
"You ACED it ladies without a doubt well done and thank you sincerely for supporting our charity we hope you managed to enjoy the night as much as we did." - Susan Swinburne, SLBS "
"InVoice visited Manthorpe Unit Today bringing toe-tapping songs to sing along to. Beautiful harmonies and a chance for some dancing. Much enjoyed by our patients. Thank you ladies" - Lincolnshire Partnership NHS Foundation Trust
"Your performance amazed us all. Your vocal harmonies were the best I have every heard" - Trevor Ridsdale

"Thank you so very much for a wonderful evening of enjoyable music. We appreciate the work and time you have taken in producing a Concert programme of such varied pieces and high standard". - June Ruddock, Treasurer, ChristChurch Community Project